Test yourself and your teammates in an exciting and challenging Escape Room Game by the Buda Castle in Budapest.
You can choose from 2 thrilling quests with a maze of escape rooms, unlocked by solving puzzles and riddles, delving into gripping stories. Don't forget: you'll have 80 min to get out.
Opening Hours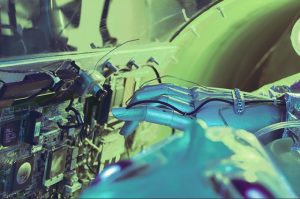 Monday: 10am – midnight
Tuesday: 10am – midnight
Wednesday: 10am – midnight
Thursday: 10am – midnight
Friday: 10am – midnight
Saturday: 10am – midnight
Sunday: 10am – midnight
Prices of Escape Game
The game can be played by min. 2 and max. 7 people. The ideal group size is 4-6 people.
Please note that the Escape Games are not recommended for children under 14 years of age.
The prices are the following:
2 Players: HUF 8000
3 Players: HUF 9000
4-5 Players: HUF 10000
6-7 Players: HUF 12000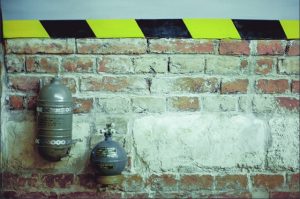 Quests
There are 2 Escape quests you can choose from in the cellar game near the Buda Castle.
Hangar 18 (Medium level)
An old legend says that experiments are done on crashed alien beings in a secret facility of the US Air Force, in "Hangar 18" (it's in the US, deep in the Nevada desert, on the secret experimental airport called Area 51). Nobody could ever prove this! Get into the secret laboratory and finally uncover the truth!
Dictator (Pro level)
The collapse of dictators is sooner or later unavoidable! A fallen dictator is on the run, and you need to get into his secret hiding spot to prevent him from carrying out his evil plans of revenge. His hiding place is situated in the tunnel system of a nearby power plant. Getting in won't be easy but fortunately a "traitor" will help you with this. The dictator left behind a bomb which could blow the whole power plant sky high. Your mission will be to diffuse the bomb and furthermore, to find the way out.
Booking the Escape Game
Please send us an inquiry by choosing your preferred date and time in the form on the right side, and we will get beck to you soon with the availability. Once your date and hour is confirmed by us, you will be asked to pay a deposit (50%) in advance within the next 24 hours. The remainder fee can be paid on the spot in cash.
Gift vouchers for your Buda Castle Escape Room Game
If you wish to purchase a gift voucher with open date, please contact us at info [at] budacastlebudapest [dot] com
Terms & Conditions
Please arrive min. 10 minutes before your booked hour, to have time for the tutorial before the game
Children under 14 most likely wouldn't enjoy the game, therefore it is not recommended for them (but can come if have at least 1 parent accompanied them)
Dress code: comfortable and warmer clothes are recommended (note: the rooms are located in a basement)