Easter in the Buda Castle is a popular time for visitors to see the attractions, but some opening hours, as well as tour schedules may change during the festive period in March/April in the Buda Castle District.
To get more information about Budapest Easter and ideas for things to do in Budapest in March or Budapest things to do in April, programs and activities please visit these guides for events, programs and favoured activities in the Hungarian capital on a spring break.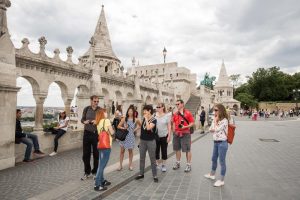 Programs in Castle District Budapest – Easter 2019
Should you be interested in discovering the Castle District during your Easter holiday by yourself, or via a guided tour, you can choose one of the following available programs. Please note that the castle is the home of museums, which are usually closed on Mondays (however not on Easter Monday).
Apr 19 (Good Friday) – All Buda Castle Tours are available
Apr 20 (Holy Saturday) – All Buda Castle Tours are available
Apr 21 (Easter Sunday) – All Buda Castle Tours are available
Apr 22 (Easter Monday) – All Buda Castle Tours are available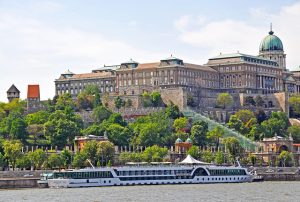 Easter Opening Hours of Castle Attractions
April 19: 10am – 6pm
April 20: 10am – 6pm
April 21: 10am – 6pm
April 22: Closed
April 19: 10am – 6pm
April 20: 10am – 6pm
April 21: 10am – 6pm
April 22: 10am – 6pm
April 19: 9 am – 5 pm
April 20: the church can only be visited by worshippers
April 21: 1 pm – 5 pm (Ceremonious high mass at 10am)
April 22: 9 am – 5 pm
Funicular 
Buda

Castle

–

Easter

Opening

April 19: 7.30 am – 10 pm
April 20: 7.30 am – 10 pm
April 21: 7.30 am – 10 pm
April 22: 7.30 am – 10 pm
Apr 23: Scheduled maintenance day

April 19: Open as usual – 00:00-00:00 (all day)
April 20: Open as usual – 00:00-00:00 (all day)
April 21: Open as usual – 00:00-00:00 (all day)
April 22: Open as usual – 00:00-00:00 (all day)

April 19: Closed
April 20: 10am – 5.30pm
April 21: 10am – 5.30pm
April 22: 10am – 5.30pm
3D Cinema in the Buda Castle –
Easter

Opening

April 19: 10am – 6pm
April 20: 10am – 6pm
April 21: 10am – 6pm
April 22: 10am – 6pm

April 19: Closed
April 20: Closed
April 21: Closed
April 22: Closed

April 19: 10am – 4pm
April 20: 10am – 4pm
April 21: 10am – 4pm
April 22: 10am – 4pm

April 19: 10am – 4pm
April 20: 10am – 6pm
April 21: 10am – 6pm
April 22: Closed
Apr 23: 10am – 6pm

April 19: Closed
April 20: Closed
April 21: Closed
April 22: Closed