Tourist buses are allowed to enter the Buda Castle, but to maintain the safety of the historical streets and buildings, entering the Castle area by car or bus is restricted according to the decree of the Buda Castle Municipality.
If you are planning to visit the Buda Castle by bus with your group, please read the information below carefully to avoid any inconveniences or a fine.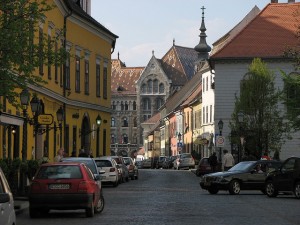 Entering the Buda Castle Area
Tourist
buses
can enter the Castle District area via Hunyadi Janos Street (from Clark Adam Square). The bus can drop off the guests in Disz Square.
Prices of Staying in the Buda Castle Area
If the
bus
leaves the Castle District within 10 minutes after entering, there is no fee to be paid.
Exceeding the 10 minutes means a charge to be paid (HUF 390 per every 15 minutes).
Parking near Buda Castle
While the group is in the Buda Castle area, the
bus
can
park
in a dedicated
bus
parking
lot nearby at Dozsa Gyorgy Square.
Price of parking:  HUF 1560 / hour.