The Buda Castle Beer Festival (Budavari Sorfesztival) is one of the top festivals in Budapest, and not only for beer and craft beer lovers.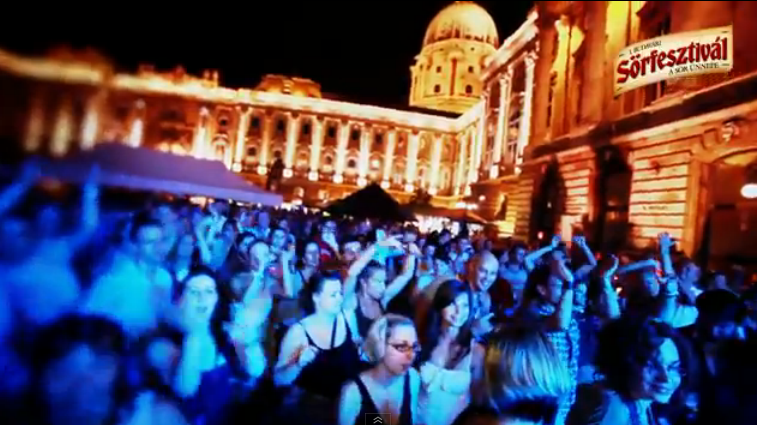 The program of the festival includes many concerts and shows of all sorts, great local foods, and amazing beers from Hungary and from elsewhere in the world.
The festival is set atop the Castle Hill in Budapest, on the open courtyards of the Buda Royal Palace, with daytime and night time panorama views over the Danube and the river cruise ships gliding on the Danube along many beautiful attractions.
Budapest Beer Festival
Date: June 6 – 10, 2018
Due to reconstructions in the Buda Castle the 2018 Beer Festival will have another venue.
Location: Szabadság Square in the city center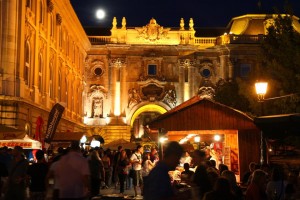 The Buda Castle Beer Festival is perhaps the national beer festival of the year in Hungary. That being said, beer fans can enjoy further beer festivals in Budapest:
Budapest Craft Beer Festival: Fozdefeszt Fesztival
Belgian Beer Festival in Vajdahunyad Castle
Czech Beer Festival in Budapest, Hungary
The dates of the Buda Castle Beer Festival in the last few years have been in the summer months (late August, mid June)
Opening Hours – Buda Castle Beer Festival
Thursday: 3 pm to 3 am
Friday: 3 pm to 3 am
Saturday: 12 pm to 3 am
Sunday: 12 pm to 12 am (midnight)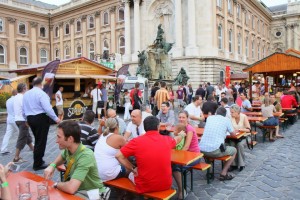 Beer Festival Tickets
1 Day Ticket: HUF 1,999 incl. a pint of beer
4 Day Ticket: HUF 5,999 incl. a pint of beer