In spring time (March, April), one of the most featured events in the Buda Castle District is the Buda Castle Easter Festival The Festival was not scheduled in the Buda Castle in 2016. Instead, most Easter visitors could take a look around the Easter Market in central Budapest, on Vorosmarty Square. More about Budapest Easter on Top Budapest travel guide.
The Buda Castle Easter Festival (Budavari Husveti Sokadalom) has lovely sights, foods, concerts, and kid friendly games. The festival is usually each year, however, it is not scheduled in 2016. You can enjoy a series of concerts, dance shows, try the local Easter foods (milkbread / Challah, a special braided sweet loaf, which is part of the Easter celebrations), Easter hams, eggs, and more.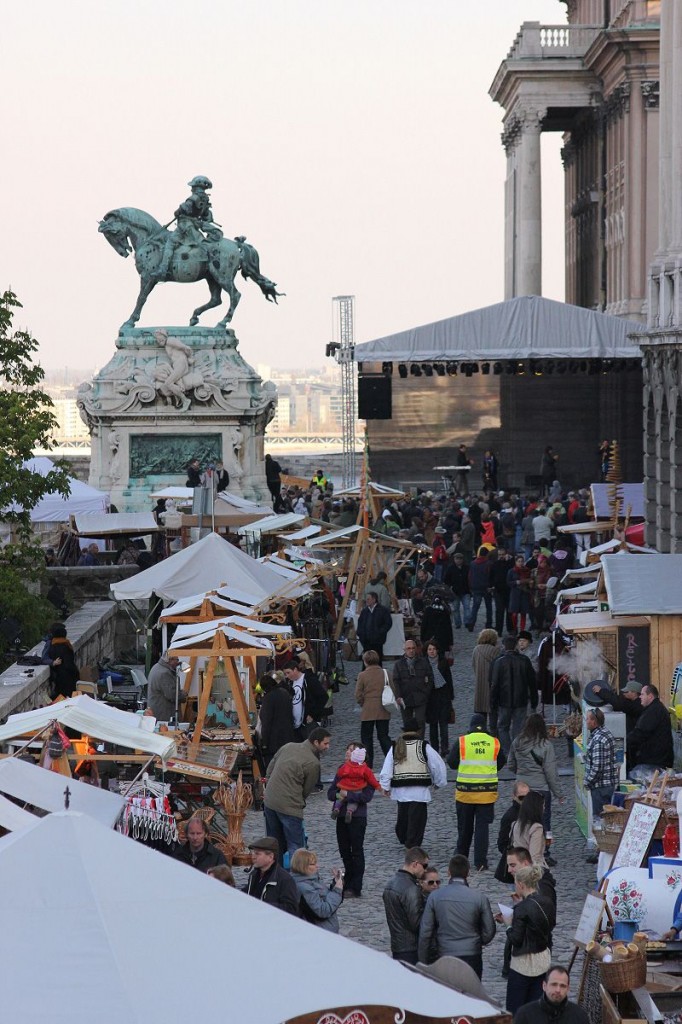 Although Easter is mostly a family event in Hungary, there are more and more people seeking some family friendly community event to take part in, and celebrate traditional Easter festivities and the coming of spring together.
More about the Buda Castle Easter Festival on Festival Budapest.
The festival is a perfect program for those who are on an Easter holiday in Budapest, Hungary. With the festival ticket you are also entitled to visit the two major attractions inside the Buda Castle buildings: the Hungarian National Gallery and the Budapest History Museum.
In recent years, there have been very mild springs, but in 2013 the weather seemed to be stuck in winter. So there is no knowing what the weather is like at Easter in Budapest in 2014 or 2015, but mostly it is nice, sunny and around 10 degrees Celsius in the plus.
If you visit Budapest with children, they will surely enjoy the varied Easter program at the festival (do check the details for the best timing though). Some of the options from recent years included:
Easter egg painting
Easter Labyrinth
Easter egg hunt
Live shows for kids: puppet shows
Carousel with baskets for the little ones
Some Easter pets can be fed
The event does not take place in 2019.
Please see other Easter Festivals/ Events on the following links: