Visit the charming Matthias Church in the Buda Castle Budapest and enjoy a Sunday evening organ concert free of charge.
Matthias Church is not only the most visited and most popular Roman Catholic church in Budapest, its seven-hundred-year-old history also serves as a symbol of the capital's rich historic past.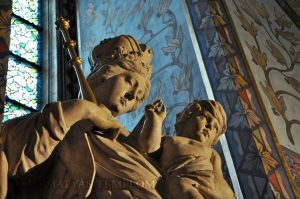 Beautiful architecture, unusual painted interior make this church worth visiting on the Buda Side of Budapest.
Matthias Church also hosts regular organ and other classical music concert series.
Yet, one of the most popular concert series is called the "Sunday Night Organ Concerts". These free organ recitals happen only once a month and always on a Sunday.
Organ Concerts in Budapest
Upcoming dates of the free organ recitals in Matthias Church:
Please check back later for concert updates for 2021.
The organ in Matthias Church, called as the "King's Organ", is the largest musical instrument in Budapest, and therefore is able to fill the finest acoustic space in the whole city.
The complete organ system has 111 stops, 7771 pipes and 18 tubular bells. The largest pipe is 10.6 m long and weighs almost 175 kg, while the smallest one measures 8 mm and weighs only 60 g.
The organ can be played by up to four organists at the very same time, using four consoles attached to it.
If you are interested in other organ concerts too, visit the the neo-classical St. Stephen's Basilica, where you can enjoy the excellent acoustics of the church every Thursday, during the
St Stephen's Basilica Organ Concert
series performed by one of Hungary's most talented pipe organ players, Kolos Kovats.
Matthias Church & Tours
The current Roman Catholic church was founded by King Bela IV.
When the Mongol invaders left Hungary in 1242 in complete ruins, King Bela IV decided to move the royal residence to Buda Castle.
Since the 16th century, Matthias Church (or as it was originally called The Church of Our Lady) has been the Coronation Church of Hungary.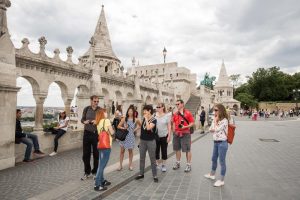 Matthias Church is located in the heart of the Buda Castle district, where there are many other sights nearby that are well worth visiting. The Castle Hill is also great for walks and admiring the beautiful historic buildings and other riverside attractions of Budapest.
If you want to make the most of your time in Castle Hill, we recommend visiting Buda Castle and the Fisherman's Bastion, as well as Matthias Church.
Take a tour in the historical Buda Castle District, including a visit inside the Matthias Church. Book a ticket to the popular Matthias Church with a Castle District walking tour to get to know more secrets of this beautiful attraction.