Buda Castle was a beautiful royal palace before WW2. This slideshow perfectly illustrates what the Buda Castle looked like in the past (in 1904), and what is its present state. The slideshow alternates old photos and current photos (1904 vs 2004) of the Hungarian Royal Palace, aka Buda Castle.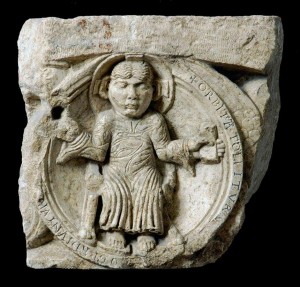 The photos show the grandeur of the royal palace at the turn of the century. The castle got badly damaged in WW2 and then the anti-royalist  communist government decided to intentionally neglect the castle for many years, until the stiff communism gradually softened into a more open goulash communism in Hungary, and the castle was "restored".
Today Buda Castle is the home of the National Gallery (occupying most of its buildings), the Budapest History Museum, and the National Library named Szechenyi Konyvtar.
With the Budapest Card, the official tourist card of the city of Budapest, you can visit the building of the Buda Castle free of charge, as free entry to the Hungarian National Gallery and the Budapest History Museum are included in the price of the card.
Historical Photo Sildes of Buda Castle, Budapest