Admire the World Heritage sights of Buda Castle and the Castle District while enjoying a guided Walking Tour followed by a ride on the Funicular, then walking across the Chain Bridge to take a river cruise with a refreshing drink. Enjoy one of the most popular tours in the Buda Castle and in Budapest, a wonderful private package with a relaxing finish.
Highlights of Tour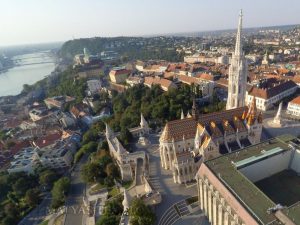 2h Private Walking Tour in Castle District
Visiting Fisherman's Bastion
Visiting Matthias Church (outside)
Funicular Ride
1h Guided Danube Cruise
Date & Hours
The Tour runs almost every day (except Dec 24, 25, 26, 31 and Jan 1, and every Monday on odd weeks due to the maintenance of the Funicular).
Hours: morning & afternoon.
10.30 am – 3.10 pm
4 – 7.30 pm
Note: for groups of 1-3 the morning tour is somewhat cheaper.
BOOKING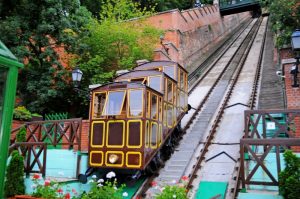 Prices of Tour
Morning Tour (10.30 am – 2 pm)
€140 per person for 1 guest
€80 per person for 2 guests
€67 per person for 3 guests
€55 per person for 4 guests
€44 per person for groups of 5 or more
Afternoon Tour (4-7.30pm)
€145 per person for 1 guest
€90 per person for 2 guests
€74 per person for 3 guests
€59 per person for 4 guests
€50 per person for groups of 5 or more
The prices of the tour are shown in Euro. The booking form checkout is also in Euro currently, but for groups of 10 or more, you have an option to pay in Hungarian Forint too via bank transfer too.
Inclusions in Castle Tour & Funicular & Cruise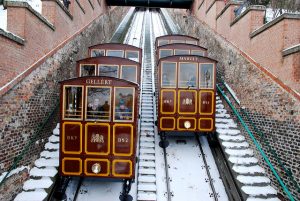 2 hour Private Guided Walking Tour in Castle District
Professional Guide
5 Languages: English, German, Spanish, French, Italian
Funicular ride (Ticket included)
1 hour Public Guided Cruise on River Danube (not private)
Audio Guide in 30 Languages (on boat)
1 Drink on board (wine/beer/soft drink)
AC/Heated Boat
Free WiFi aboard Cruise
UNESCO World Heritage Sights
Schedule of Castle Tour & Funicular & Cruise
Morning Tour:
10.30 – 13.00 Walking Tour & Funicular Ride
13.00 – 13.45 Break
13.45 Check in for Cruise
14.00-15.10 Guided Cruise (Audio Guide)
Afternoon Tour:
16.00 – 18.00 Walking Tour Funicular Ride
18.15 Check in for Cruise
18.30-19.30 Guided Cruise (Audio Guide)
Route of the Castle District Walking Tour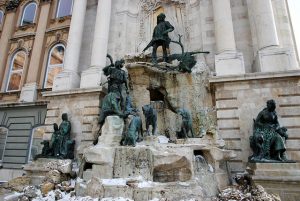 1. Matthias Church – Trinity Statue – Fisherman's Bastion
2. Military Museum – Mary Magdalene Church Tower
3. Toth Arpad Promenade – Arthur Gorgey Statue
4. Palace of Buda: National Gallery – National Library – Budapest History Museum – Matthias Fountain
5. Royal Palace – Sculpture of mythical Turul bird
6. Funicular ride from Castle Hill top to Adam Clark Sq by Chain Bridge (Cable Car ticket included)
Attractions – Budapest Cruise Sightseeing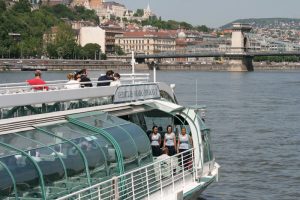 UNESCO World Heritage Sights such as:
1. Hungarian Parliament on Pest side city centre
2. Buda Castle on Buda Hill
3. Fisherman's Bastion on Buda Hill
4. Matthias Church on Buda Hill
5. Citadel on Gellert Hill
6. Gellert Spa and Hotel by river Danube
7. Liberty Bridge on river Danube
8. Chain Bridge on river Danube
These are only few of Budapest's well-known and popular tourist attractions, you will see a range of further historical and artistic works during the 1 hour guided sightseeing cruise.
Meeting point of Castle Tour Package: 15 Disz Square, Budapest District I, H/1014.
Drop ins are not accepted, please book in advance in the tour reservation form to get a place in this highly sought after tour.
The tour ends at the Dock of the Danube river cruise near Vigado Square (Hotel Marriott) in the city centre of Budapest.