The exhibitions in the Budapest History Museum focus on the turbulent history of the 2000 years of the city now known as Budapest: what the once separate towns of Buda, Pest and Obuda were like. You can visit the museum free of charge with the Budapest Card.
Historical Budapest
Life before 1873 when Buda and Pest were united, life during the Habsburg monarchy when Austrian noblemen ruled over Hungarians, and after the Compromise creating the Austro-Hungarian Empire with some power equilibrium. Much of the exhibits were lost in WW2, but you will still see many interesting items on display to feel the splendour of the Castle.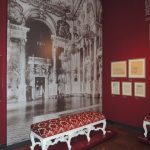 The items on display vary from photos, furniture, everyday tools, clothes, books, graphics and more, but one thing is common is that they all somehow reflect life in Buda and Pest aka Budapest throughout the various ages and styles.
If you like history, and like Budapest too, the Budapest History Museum (Budapest Torteneti Muzeum) is an ideal place to visit in the Buda Castle on the Castle Hill.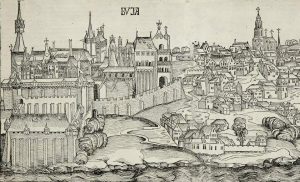 The Museum is open on many bank holidays, but closed on Mondays. During Festival days (Crafts Festival, Wine Festival, etc.) a special festival entry is needed to approach the museum, where the festival entry includes the price of the museum entry. The Festival entry prices are approximately in the range of the museum ticket prices, depending on the festival theme.

Opening Hours
Tue – Sun: 10 am – 6 pm
(all year round)
Christmas Opening Hours
Recommended from 6+
Free admission on national holidays
(15 March, 20 Aug, 23 Oct)
and for ICOM card holders
Tickets
Adults: 2400 HUF
Visitors aged 6-26: 1200 HUF
Visitors aged 65-70: 1200 HUF
Audio guide: 1200 HUF (Currently not available)
Address: 2 Szent Gyorgy Square Budapest 1014
Phone: +36-1-487-8854
A new entrance was opened to the Budapest History Museum leading the way in the Royal Cellar in 2014. The new entrance allows access to visitors coming  from the Castle Garden Bazaar (Varkert Bazar) via the moving staircase or elevator from the Bazaar, and from the Savoy terrace in front of the National Gallery through the palace garden.
Medieval Buda Castle Exhibition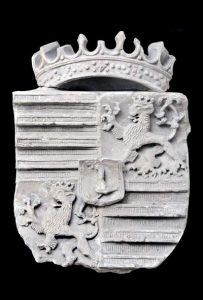 Some of the fine displays from the Middle Ages are the coats of arms of medieval ruling and aristocratic families on carved stones and stove tiles. Detailed information of each period of the Buda Castle is provided on touch-screen displays. You can learn about the various ruling families of the Buda Palace, including portraits, seals, coins, coasts of arms in pictures and through interesting anecdotes and legends.
Visitors can see the fine books of the royal libraries, like Matthias Corvinus' library from the Renaissance period, the medieval latrine, the accommodation of the castle guards or a stone carving workshop, and artistically painted constellations (King Matthias loved astrology).
Budapest History Museum – Exhibitions
This is a nice ad teaser for an exhibition which showed the life of citizens in Buda in the 19th century:
Special

Festival

Events

– Opening Hours

The opening hours of the Budapest History Museum are affected by some of the greatest national

festivals

taking place in the Buda Castle, such as the

Festival of Crafts

and the

Wine Festival

around Aug 20 and early September (typically between Sept 6-10, depending on which days are on the weekend).

Ticket holders of the Wine Festival

can visit the permanent exhibitions of the History Museum

free of charge

.

Last updated: Jan, 2022