Being packed with military memorabilia, loaded with weaponry and bringing battle scenes to life an exciting and fun family day for all is guaranteed in the Institute and Museum of Military History.
The museum contains collections relating to Hungary's military history from the medieval times to the world wars and beyond and also displays impressive series of weaponry, uniforms, armour, flags, and coins.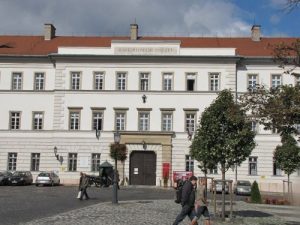 In addition to the story of Hungary's history of warfare, there are some cannons by the entrance in the beautiful courtyard along with a few cannonballs in the wall (dating back to the Revolutions of 1848-49) and there is an outdoor statue and memory park providing a magnificent view on the River Danube.
The institution is also a research centre with a library and archives, housing national and international conferences, events.
History
Although originally built as an army barrack in the 1830s, the museum itself was established in the early 1920s with the aim to research, organise, systematise and exhibit the artefacts of both universal and Hungarian military history and to house military items.
Not surprisingly, the building itself was damaged during WWII and, unfortunately, much of its contents was destroyed.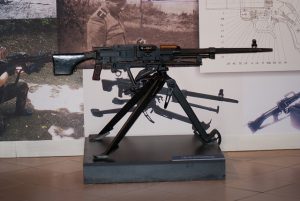 The exhibits focus particularly on the 1848–49 War of Independence and the Hungarian Royal Army under the command of Admiral Miklos Horthy (1918–43).
One of the most grievous collection describes and displays the events of the Revolution of 1956, a nationwide uprising against the government of the Hungarian People's Republic and its Soviet  friendly policies, lasting for less than a month and bloodily suppressed by the Soviet troops.
Opening hours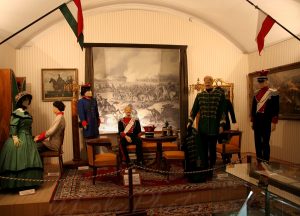 Tue – Sun: 9 am – 5 pm
Closed on Mondays
Tickets
Full price: HUF 1,500
Students/seniors: HUF 750
Family ticket: HUF 3,000
Address: 2-4 Kapisztran Square, Budapest 1014
Phone: +36 (1) 325-1600
Recommended from age 6+